Premium
December 20, 2020 6:28:00 pm
The issue of autonomy of the RBI is real. It is not about the ego or intransigence of an individual.
November 8, 2018 3:59:08 pm
The US mid-terms have seen unprecedented Indian presence. But the caucus is identified with a snack.
November 6, 2018 2:03:18 pm
The gunning down of Avni points to a pressing problem in several parts of the country — human-animal conflict.
September 13, 2018 3:46:01 pm
Kerala government must fast-track probe against Jalandhar bishop Franco Mulakkal. Delay of due process is taking a toll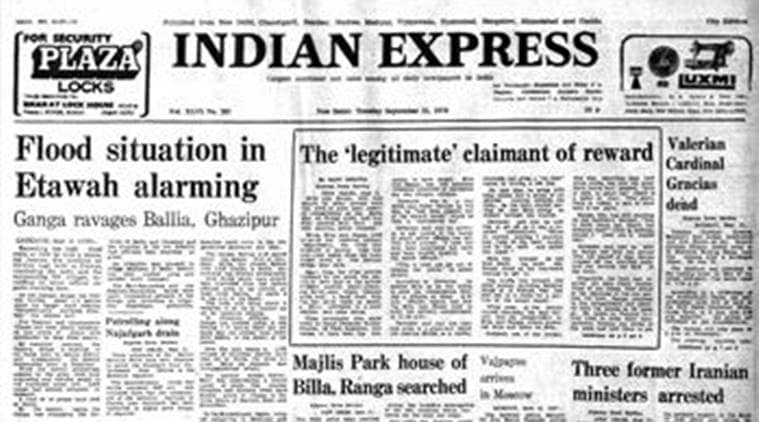 September 14, 2018 11:29:29 am
Exceeding the high mark of 1924 by over a metre, the Yamuna has touched an all-time high level at Etawah, innundating the town and the surrounding 650 villages.
September 14, 2018 12:42:39 pm
Former RBI governor points to the several guilty in the bad loans mess. Government must listen to him.
July 10, 2018 5:13:48 pm
The Supreme Court also noted the submission that MCI was open to include any language as a medium of National Eligibility-cum-Entrance Test (NEET) if a request was made to it by states concerned.
March 3, 2017 12:20:05 am
Royals don't fly economy anyway, but the House of Saud is determined not to constrain diplomacy with frugality.
May 3, 2018 1:36:36 pm
Maharashtra must not contest the Bombay HC order against govt circular making Marathi compulsory for auto permits.
March 13, 2018 11:50:52 am
President Trump's State of the Union address made the perfect pitch. But will he stay the course?
March 3, 2017 12:09:52 am
Many people under treatment had lost their sight in the Ahmedabad illicit liquor tragedy.
March 2, 2017 12:30:59 am
GDP figures point to a robust economy, but what matters is investments and jobs.