Premium
November 14, 2018 12:19:29 pm
Children's Day 2018: Right from chocolate cheese pancakes to pizzas and toasts, make these delicious recipes and put a smile on your child's face!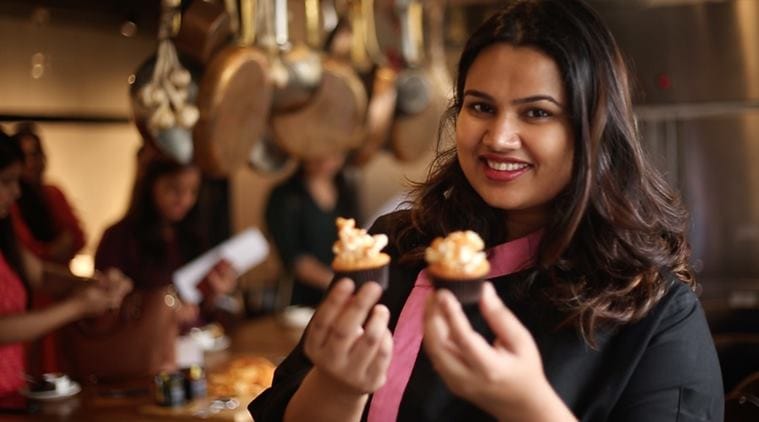 Premium
September 13, 2018 1:33:49 pm
Celebrity chef and Macaroon Queen of India Pooja Dhingra on her love for chocolates and macarons, what she does to hold on to baking even if it gets really tough at times and the first macaron she ever tasted.
Premium
March 3, 2017 2:38:41 pm
Moitra's daughter was the first to spot a dead lizard on the plate having the french fries, and their meal plans went haywire.
Premium
June 18, 2020 2:54:28 pm
The names of the dishes kept after Shilpa Shetty's songs will definitely make your mouth water as you hum the tunes.
Premium
May 3, 2018 1:13:31 pm
Subway said the report was absolutely false and misleading and that its chicken is 100 per cent white meat with seasonings, marinated and delivered to stores as a finished, cooked product.
Premium
February 28, 2017 8:21:51 pm
This Raspberry Cheese Cake recipe by Chef Ashish Rai, Head – Culinary, Barbeque Nation will blow your mind away!
Premium
February 25, 2017 1:12:22 am
The new Cafe Yell gives an added punch to Continental treats.
Premium
February 24, 2017 9:58:12 am
It's time to give your culinary buds a refreshing twist at this eatery!
Premium
February 22, 2017 10:54:58 pm
Craving for something sweet? Try this Chocolate Truffle Tart recipe at home.
Premium
February 22, 2017 7:20:46 pm
This was in response to a question by a student who asked what the president thought of pineapple as a pizza topping.
Premium
February 22, 2017 1:34:12 pm
With just 406 kCal, Shetty says these Oat Chillas are just enough to give you the right push to get creative with your breakfast.
Premium
February 22, 2017 5:58:50 am
On the menu at an immersive dinner-theatre experience were Phoenix Pasta, Cream of Nightmare soup, stories of dragons and songs of a Siren.