November 14, 2018 6:52:19 pm
In Mehsampur, Kabir Singh Chowdhry crafts a film that has no time for labels but offers a glimpse into the ethics of filmmaking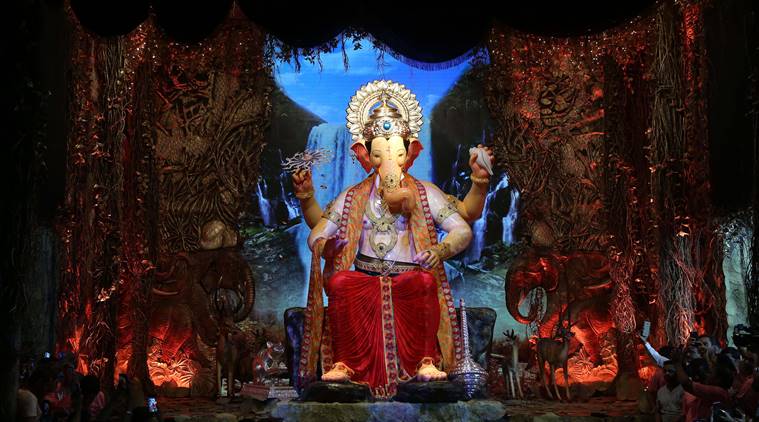 September 13, 2018 2:33:42 pm
Ganesh Chaturthi 2018, Lalbaugcha Raja 2018 Mumbai Live: One of the most anticipated festivals, Ganesh Chaturthi marks the day lord Ganesh was born. The 10 days  Ganesh Chaturthi festival that falls on September 13 this year, is celebrated with much aplomb in Maharashtra. During these festive days, people from far off places come together to take […]
March 3, 2017 1:11:14 pm
The hole that only allowed the person to sit up and stock his essentials - water, soup, and dried meat - housed the artist for as many as seven days.
March 3, 2017 12:28:54 am
Astad Deboo returns to the complexities of the Northeast in Rhythm Divine II: River Runs Deep
March 3, 2017 12:03:25 am
Using ash as his medium, artist GR Iranna reflects on the impermanence of life and its transitory nature in his new instillation
March 2, 2017 3:54:00 pm
The programme seeks to provide an environment, which will inspire creative thinking and rejuvenate artistic impulses.
March 1, 2017 12:24:53 am
Kerala actor Ramachandran Mokeri aka Dogtor Mockery on his performance piece on Rohith Vemula
March 1, 2017 12:17:49 am
As Delhi University students debate free speech after the Ramjas College incident, musicians and theatrepersons tell us how protest shapes their songs and plays.
February 28, 2017 7:01:45 pm
Titled Shakhein: Another Tree, Another Sky, the show by Delhi-based artist Renuka Varma has been curated by Alka Pande.
February 26, 2017 3:12:38 am
The latest attraction here is a Mummy's exhibition. But 29-year-old Chinese national Feng Yi and his wife visited it to check it out in comparison to the Louvre Museum in Paris.
February 26, 2017 12:16:05 am
Telugu actor Rana Daggubati recently expressed interest to star in a film about the man known as 'Indian Hercules' Who was Kodi Ramamurthy Naidu and what is his story?
February 26, 2017 12:01:19 am
With its deep engangement with the history, politics and culture of its land, a new crop of Bangladeshi artists is breaking stereotypes and making the international art world sit up and take note.