September 4, 2020 4:41:00 pm
The protest against the Citizenship (Amendment) Act in Shaheen Bagh. (Express photo)
September 4, 2020 4:47:04 pm
The direction to Sister Lucy to keep away from church duties has been withdrawn according to the demand of the people.
December 12, 2019 6:51:10 pm
This is the 21st Century and everything is changing rapidly – from lifestyles to advancements in technology to ways in which people are connecting with each other.
June 11, 2020 5:41:54 pm
This is a breaking news story. This page will be updated with fresh inputs shortly. Please refresh for the latest updates.
January 3, 2020 3:10:57 pm
two new speech videos emerged which the Opposition flagged for alleged hateful and abusive content.
May 2, 2019 11:21:44 am
Finance Minister Arun Jaitley has unexpectedly left for the US for a medical checkup relating to his kidney ailment, sources said. Jaitley, who had undergone a renal transplant surgery on May 14, 2018, had not travelled abroad in last nine months.Finance Minister Arun Jaitley has unexpectedly left for the US for a medical checkup relating […]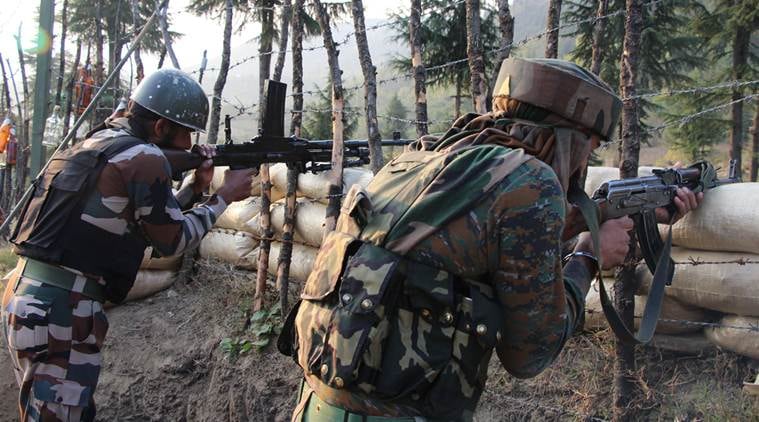 March 25, 2019 12:56:35 pm
A large cache of warlike stores was seized from the spot. "From the recovery, it was estimated that they intended to carry out a gruesome attack on the Indian Army," a statement by the Army said.
April 11, 2019 10:23:10 am
Last week, the Army trained a contingent of troopers from the CRPF's Recruit Training Centre in Srinagar in an "IEDs sensitisation programme", Home Ministry officials told The Indian Express.
July 22, 2020 12:00:33 pm
Claiming that his subsequent transfer to Nagpur was the fallout of the investigation against Asthana which he was overseeing, Sinha sought that the transfer order be quashed.
November 19, 2018 2:38:58 pm
Today's board meeting is crucial given the differences between the RBI and Finance Ministry on several contentious issues.
March 8, 2019 12:23:37 pm
The statement released by the media adviser to Punjab CM says that the identity of the informer will be kept secret for safety purposes. Information can be provided at Police helpline number 181.
January 20, 2021 7:14:21 pm
The reply to the report has to be filed by 1 pm on November 19. The court will take up the matter again on November 20. There was no respite for CBI Director Alok Verma Friday as the Supreme Court pointed out that the report of the Chief Vigilance Commissioner (CVC), which inquired into complaints against him, underlined the need for further probe into some of the charges.