express sunday eye
February 11, 2019 11:38:51 am
Now the only worry for officials is to capture them as early as possible.
February 11, 2019 11:38:58 am
Ghee has the right amounts of nutrients, vitamins and minerals. It is one of the most natural ways to nurture the bodies of expecting mothers.
February 11, 2019 11:39:06 am
Oats provide several impressive health benefits and add variety to breakfast.
February 11, 2019 11:39:14 am
The T M Krishna concert will now be held at the Garden of Five Senses in Saidul Ajaib Village in Saket.
February 11, 2019 11:39:20 am
Sources in the government cited lack of confidence in the CBI due to the ongoing controversy and the case going on in the Supreme Court, for withdrawing the consent.
February 11, 2019 11:39:26 am
On October 30, at the meeting of the Financial Stability and Development Council chaired by Jaitley and attended by Urjit Patel among others, the central bank is learnt to have downplayed the issue of liquidity crunch.
February 11, 2019 11:50:38 am
With less than five months remaining till Britain leaves the European Union on March 29, the resignations put PM May's Brexit strategy in doubt.
February 11, 2019 11:50:12 am
Soon after Baisoya was elected as DUSU President, the NSUI claimed his admission in DU's Buddhist Studies Department was not valid as he submitted fake marksheet of graduation from Thiruvalluvar University.
February 11, 2019 11:52:24 am
These resorts offer a range of special activities for kids, from indoor games to safaris.
February 11, 2019 11:52:17 am
The entire project will include the statue, a museum complex, two glass houses measuring around 360 feet that will give a bird's eye view of the reservoir, a band stand, indoor stadium and replicas of historical monuments.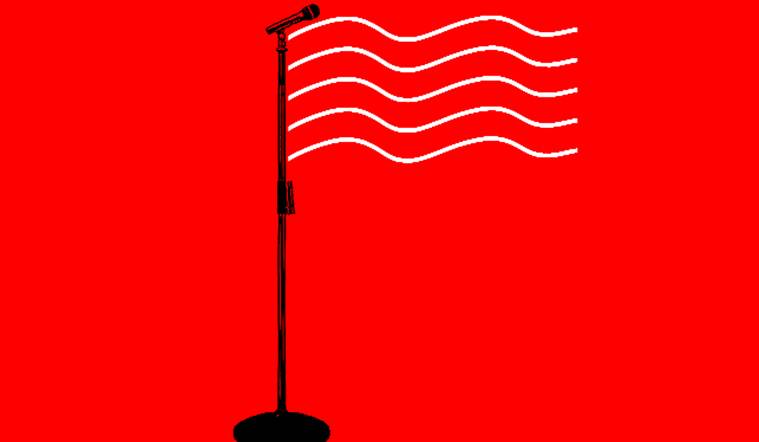 February 11, 2019 11:52:31 am
TM Krishna's views on constitutional values like secularism and caste prejudice in music have made him a target of Hindutva supporters.
February 11, 2019 11:52:47 am
The meeting was called by CM Vijayan on Tuesday after the Supreme Court refused to stay its September 28 order and adjourned the hearing of review petitions to January 22, next year.