September 13, 2018 6:33:52 pm
Skiptrace is the process of locating a missing person, especially a debtor, usually by an insurance firm. What is the word doing in a film about a Chinese policeman (in Hong Kong) looking for an American who may have stolen money from a casino in Macau (that other Chinese territory), which is run by a ganglord known as the 'Matador', is a moot question. As is, how do the cop and the American land in Siberia, amidst other Russian goons, and then trek their way all the back to China through Mongolia and the Gobi desert?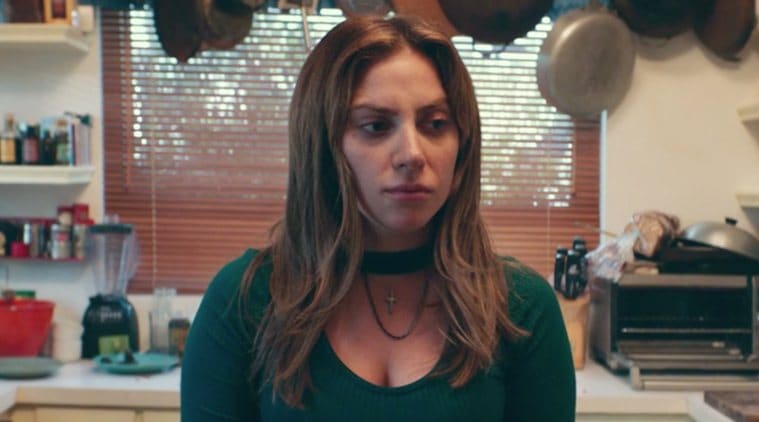 January 8, 2019 12:16:05 pm
Lady Gaga, 32, accompanied Cooper and other cast members at a Q&A panel at Toronto International Film Festival (TIFF) Sunday.
September 13, 2018 4:56:54 pm
As The Predator hits screens very soon, let us take a look at this unofficial crossover. The short film Batman: Dead End brought the Batman into conflict with two alien species from other cinematic universes, Fox's Predator and Alien film franchises.
September 13, 2018 4:36:17 pm
Mark Ruffalo said that the ending of Avengers 4 is yet to be decided as the team is still shooting some scenes. Avengers 4 will release in 2019.
September 22, 2017 11:05:16 am
Emma Watson was always the first choice for Belle in Beauty and the Beast.
June 18, 2020 2:48:44 pm
Logan movie review: Hugh Jackman bids goodbye to X-Men universe and his role as Wolverine with Logan, which perfectly wraps up his film journey.
March 3, 2017 11:19:21 am
An undead Javier Bardem, a Johnny Depp with a new face and yet we are zooming in on flying sharks in Pirates of the Carbbean: Dead Men Tell No Tales trailer? There is a purely desi reason.
March 2, 2017 6:54:42 pm
The Oscar-winning movie Moonlight's director Barry Jenkins that the mix up in the last 10 minutes was messy, but kind of gorgeous.
March 2, 2017 5:56:03 pm
Coldplay has released a track from their upcoming Kaleidoscope EP titled Hypnotised.
March 2, 2017 5:04:49 pm
Hugh Jackman is a fan of Indian cricket team and wants them to play bold. But then, Wolverine actor is an Aussie at the end of the day and can't stop ribbing cricketers for losing to Australia.
March 2, 2017 3:32:11 pm
Mindy Kaling questions the action of officials on the attack that led to the death of a young Indian techie, Srinivas Kuchibhotla in Kansas.