January 12, 2022 6:28:42 pm
Get the full gamut of the disease, from understanding what an epidemic means to Covid-19
January 12, 2022 6:28:51 pm
One stop destination to get all answers regarding a higher education in the UK
October 22, 2021 11:51:25 am
ANTHE 2021 will also help you further your dream of preparing for medical and engineering entrance exams by offering scholarships for different NEET and JEE courses available at Aakash BYJU'S.
October 19, 2021 3:16:07 pm
Attend Rau's IAS Free Optional counselling sessions from 26th – 31st Oct, 2021.
October 12, 2021 1:43:31 pm
How are the students supposed to learn and practice new types of MCQs, by abiding these guidelines?
October 12, 2021 10:18:37 am
It is imperative that when you prepare for the Civil Services Exam, you prepare for UPSC Prelims as well as UPSC Mains in an integrated manner.
September 30, 2021 6:20:00 pm
TheHinduZone.com is a premium, highly recommended platform that ensures students are provided with a flagship learning experience. It is a platform for guiding and mentoring UPSC aspirants.
September 9, 2021 4:08:55 pm
TheHinduZone helps in mapping the entire pathway to a student's desired goals, right from choosing the right course, college, best coaching and career.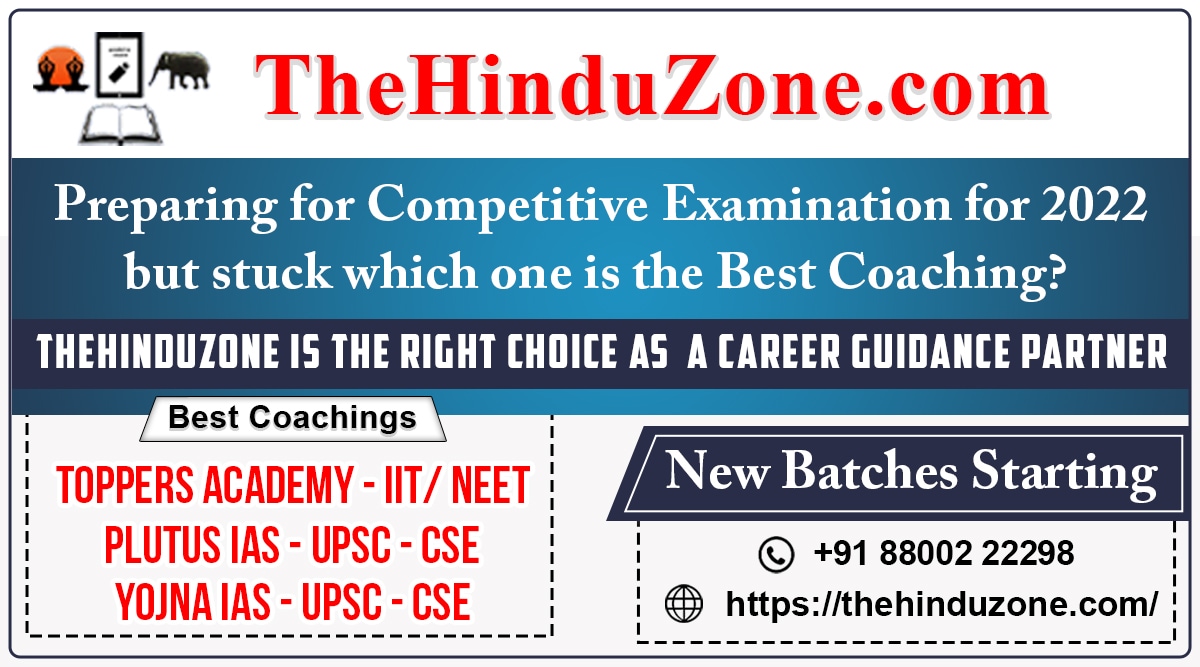 August 27, 2021 1:07:22 pm
Thehinduzone helps students in getting information about the best coaching available for all competitive exams, such as UPSC, NEET, IAS, CLAT, etc.
August 13, 2021 5:55:16 pm
Rau's IAS Pre-Pareekshan tests give you the real feel of the UPSC Prelims exam and is based on the way UPSC has been asking questions in the actual Prelims
August 5, 2021 4:21:07 pm
MIT-WPU is currently accepting applications for MPG Programme and students can apply online. Read here to know more about the Programme and application process.
June 9, 2021 11:04:30 am
Aim of SAMADHAN scholarship test is to provide small scholarship money to help scholar candidates pay fee for various job & others application/registration forms.