October 12, 2021 1:43:31 pm
How are the students supposed to learn and practice new types of MCQs, by abiding these guidelines?
October 12, 2021 10:18:37 am
It is imperative that when you prepare for the Civil Services Exam, you prepare for UPSC Prelims as well as UPSC Mains in an integrated manner.
September 30, 2021 6:20:00 pm
TheHinduZone.com is a premium, highly recommended platform that ensures students are provided with a flagship learning experience. It is a platform for guiding and mentoring UPSC aspirants.
September 9, 2021 4:08:55 pm
TheHinduZone helps in mapping the entire pathway to a student's desired goals, right from choosing the right course, college, best coaching and career.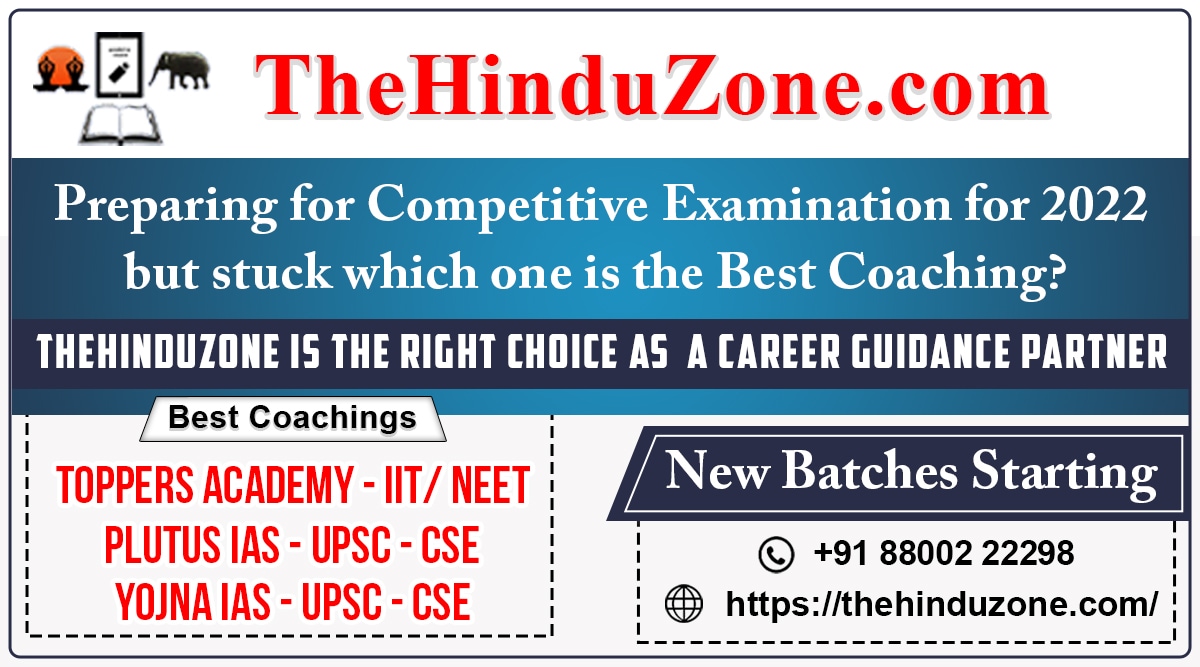 August 27, 2021 1:07:22 pm
Thehinduzone helps students in getting information about the best coaching available for all competitive exams, such as UPSC, NEET, IAS, CLAT, etc.
August 13, 2021 5:55:16 pm
Rau's IAS Pre-Pareekshan tests give you the real feel of the UPSC Prelims exam and is based on the way UPSC has been asking questions in the actual Prelims
August 5, 2021 4:21:07 pm
MIT-WPU is currently accepting applications for MPG Programme and students can apply online. Read here to know more about the Programme and application process.
June 9, 2021 11:04:30 am
Aim of SAMADHAN scholarship test is to provide small scholarship money to help scholar candidates pay fee for various job & others application/registration forms.
May 14, 2021 1:00:55 pm
With interaction and superior learning being top priority, Rau's IAS Online classes bring classroom experience to your home. Here's why you need to enroll.
May 3, 2021 5:12:21 pm
Rau's IAS, are committed to give you the best guidance and Prelims Compass booklets (compilations) are representative of our core philosophy of delivering quality teaching and guidance.
April 15, 2021 5:36:23 pm
In this one-day workshop, the participants can learn to build & deploy a face recognition application using Python Language from top industry experts. Read here to know all about it.
April 10, 2021 7:27:35 pm
Oswaal CBSE ICSE Question Banks for Classes 10 & 12 come packed with all types of questions, making sure nothing takes you by surprise when you are ready to answer the final paper.