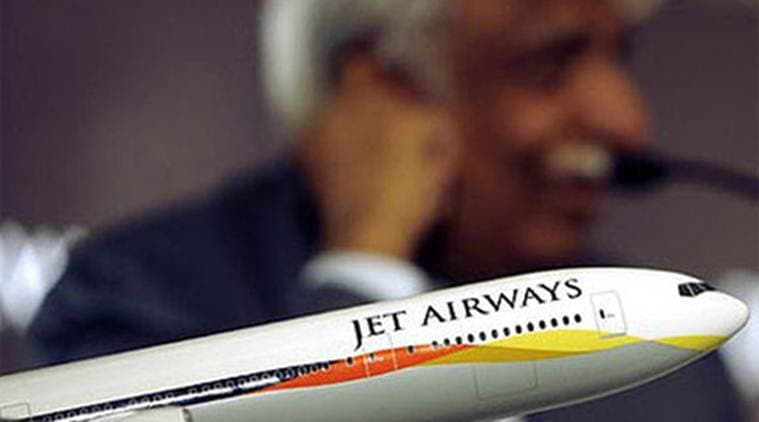 November 16, 2018 7:00:53 pm
The Jet stock opened with an over 14 per cent gap in the morning expecting a positive outcome from the Tata Sons board meeting.
July 25, 2018 6:14:49 pm
External Affairs Minister Sushma Swaraj has sent a personal message to 24-year-old Ian Grillot, who was injured while trying to intervene during a shooting in which an Indian techie was killed in Kansas, and wished him a speedy recovery. The Indian Consul-General in Houston, Anupam Ray, met Grillot and his family yesterday at the University […]
January 31, 2018 6:13:08 pm
As part of the major top management rejig, the national carrier has also replaced its ED Training AS Soman
May 29, 2020 1:35:19 pm
Boeing's machinists union, the touch labor that builds airplanes near Seattle, said about 1,575 workers had taken voluntary layoffs by the deadline in February.
March 3, 2017 9:29:32 am
In February 2017, DGCA ordered detailed inspection of 21 Airbus 320 neo planes of IndiGo and GoAir that are equipped with Pratt & Whitney engines, which have been frequently facing technical glitches.
March 2, 2017 10:42:53 am
According to AERA, passengers flying in and out of Delhi have paid a whopping Rs 9,450 crore in extra charges to DIAL in the last three years.
February 28, 2017 9:19:10 pm
Two engineers have been taken off duty pending inquiry after they 'forgot' to remove the pins last morning, an Air India spokesperson said.
February 28, 2017 2:11:27 pm
The plane had been cleared for take off at the Delhi airport, but when the wheels did not retract once the aircraft was airborne, the pilots had to turn back urgently.
June 18, 2020 2:59:39 pm
The heliport has a terminal building having capacity of 150 passengers, four hangars with parking capacity of 16 helicopters and nine parking bays.
February 28, 2017 11:22:04 am
The airline has grounded the two leased Embraer aircraft which it had been operating and the services will remain suspended till Wednesday.
April 29, 2018 9:44:53 pm
Dhaka is the second international destination after Bangkok that Spicejet will be serving with a direct daily flight from Kolkata.
February 26, 2017 5:37:25 pm
The service will start from March 23 and Dhaka is the second international destination after Bangkok that the airline will be serving with a direct daily flight from Kolkata