By:
AP
| United Nations |
December 17, 2016 7:41:06 am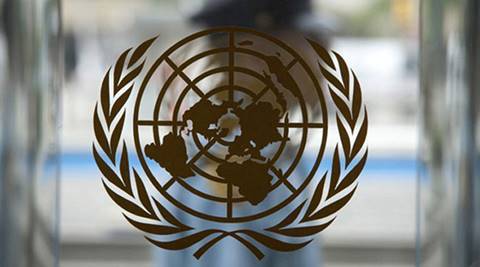 The United Nations announced Friday it is giving Venezuela and Guyana one final year to settle a longstanding border dispute and if significant progress isn't made toward an agreement the case will be handed over to the International Court of Justice.
UN spokesman Stephane Dujarric said UN chiefs over the last 25 years have appointed three personal representatives and engaged in "intensive efforts" to find a solution. "In spite of these efforts, it has not been possible to bridge the differences between the parties," he said.
Watch what else is making news
The dispute has its origins in the "Arbitral Award of 1899," a decision on the frontier between Venezuela and what is now Guyana. Venezuela contends the decision is null and void and claims about 40 per cent of Guyana's territory, which is rich with gold, diamonds, timber and other natural resources. Guyana, which is much smaller, rejects the claim and is pressing the UN to take the case to the International Court of Justice.
Dujarric said outgoing Secretary-General Ban Ki-moon and his successor Antonio Guterres have agreed that Guterres will appoint a new representative shortly after he takes office on Jan. 1 "with a strengthened mandate of mediation."
"If, by the end of 2017, the secretary-general concludes that significant progress has not been made toward arriving at a full agreement for the solution of the controversy, he will choose the International Court of Justice as the next means of settlement, unless both parties jointly request that he refrain from doing so," Dujarric said.
Start your day the best way with the
Express Morning Briefing
The Indian Express website has been rated GREEN for its credibility and trustworthiness by Newsguard, a global service that rates news sources for their journalistic standards.