Written by
Nimish Dubey
| New Delhi |
May 16, 2016 11:04:18 am
They are the men who pull the strings behind all the action on the pitch. So as the 2015-16 English Premier League season comes to an end, we take a look back at ten management moves that reflected what happened in a remarkable year!
Jose (and Chelsea) loses it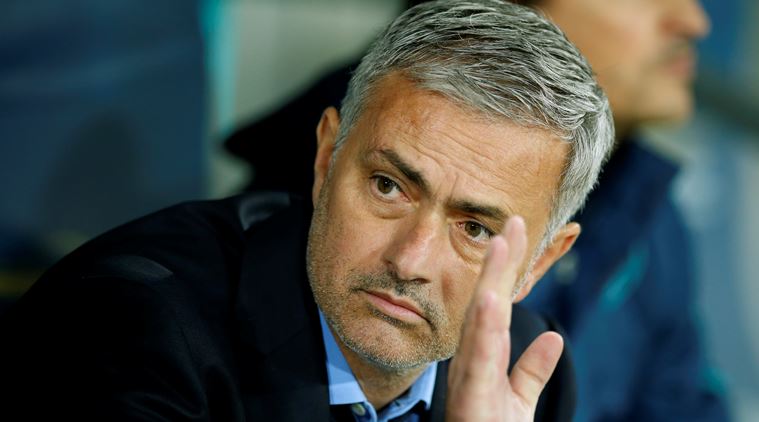 For many people, this was pretty much the defining moment of the season. Although never one to shy away from the spotlight, Mourinho's monologue was still a massive surprise For seven minutes after his team went down to a shock 1-3 defeat against Southampton at home, Jose Mourinho, proceeded to rant against the FA, referees and declared that the club would be sacking the best manager if they sacked him. The "world is against us" method was a well-known part of Mourinho's media handling mechanism, but even by those standards this was an extraordinary outburst. He would lose his job a few weeks later, as Chelsea's title defence petered out shockingly.
"Dilly Ding Dilly Dong": Ranieri rings in the new champions!
Even though Leicester got off to a flying start and never let up right through the 2015-16 campaign, their manager, the canny Claudio Ranieri, initially kept insisting that his team's goal was in fact to get to the forty points that many pundits say are needed to keep a team in the Premier League and clear of relegation. But in late April, the mask of playing down his team's achievements finally slipped, and the pleasant Italian went "Dilly Ding Dilly Dong, we are in the Champions League, man!" at a press conference, and then added with a smile "And now…we go for the title." They would get it too, and their manager would always be identified with the ringing of a bell!
Klopp revives the Kop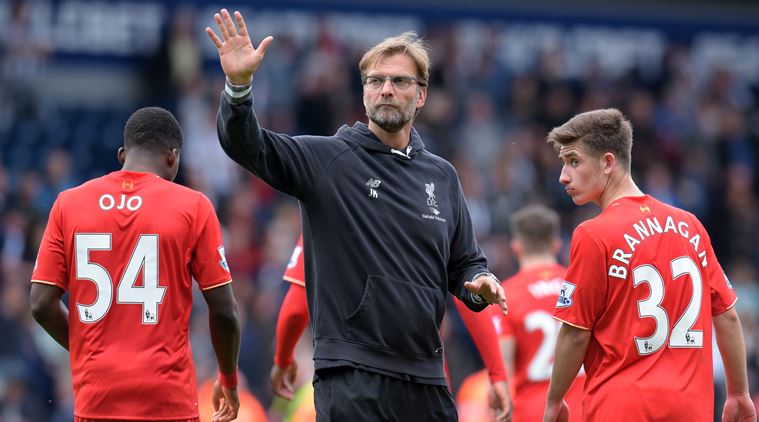 The Anfield club might have ended the season with not too much to shout about on the domestic front (the Europa League final is still to come, remember) by its own very high standards, but notwithstanding results and performances that bordered on the insanely inconsistent, the air at the end of the season was one of overwhelming optimism. The reason for this was its coach, Jurgen Klopp, who overhauled the club, not just in terms of strategy and player management, but fan involvement. This was perhaps best symbolised by his insistence that his players salute the Kop (an iconic part of the legendary Anfield ground, generally inhabited by its most faithful fans) after a 2-2 draw against West Bromwich Albion. Many ridiculed the gesture at that time, saying that a draw against a lower placed club was hardly reason for acknowledging the crowd. By the end of the season, they were also wishing their fans would be as vociferous and stirred up as the Reds at Merseyside. Klopp had not made his team great but had made Anfield a fortress once again.
Wenger and the 'special' atmosphere at the Emirates
His team entered 2016 as EPL title favourites, but by the time April was winding down, many were thinking that Arsene Wenger's time at Arsenal was well and truly up. The team had stumbled time and again against opposition it would have pulverised on any other day. And when Arsenal took on Norwich, many fans planned a protest against Wenger in the stadium. It was nowhere as spectacular as many had predicted it would be, but it did create a strange atmosphere. Wenger was roundly booed at times, and perhaps most when he brought on Danny Welbeck in place of Alex Iwobi. A few minuted later, Welbeck had scored, Arsenal had ssecured a Champions' League slot again, and Wenger had yet again seemingly survived a tough situation. The Arsenal manager did apologise to fans for not winning more often, but conceded that the atmosphere in the stadium had been "special." If Klopp had made the Kop a fortress, Wenger seemed to have made the Emirates just a little vulnerable.
Van Gaal takes a fall…or was it a dive?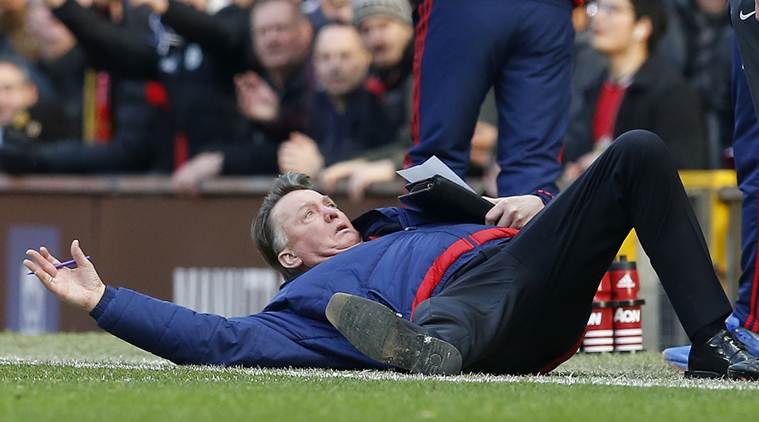 He may not have delivered the brand of attacking football that most of the faithful expect from Manchester United, but Luis Van Gaal certainly did serve up one of the most entertaining moments of the season. In the match against Arsenal, the Manchester United manager did a 'dive' to convince the referee that one of the opposition had been less than fair. The referee was unimpressed by the sight of the Manchester United manager lying on the ground staring at him, but the video of Van Gaal hitting the deck went viral. In many ways, it reflected the season for his team: occasional brilliance, multiple stumbles and always in the news.
Big Sam does a jig, as Sunderland escape…again!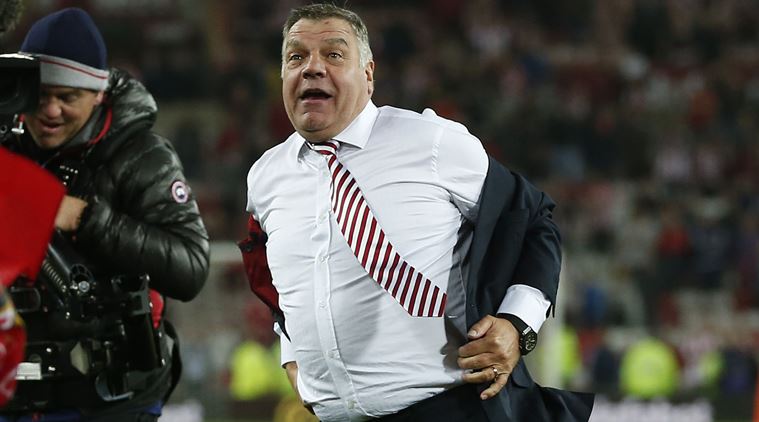 No club in recent times has diced with relegation the way Sunderland have. And this year again, it seemed as if the Black Cats were doomed for a spell in the lower divisions, when the owners turned to Sam Allardyce to try and keep them up. For a while it seemed that Allardyce would lose his record of never having been in charge of a Premiership team that got relegated, but then a stunning series of results turned matters around, and when Sunderland guaranteed their Premiership survival with a 3-0 drubbing of Everton, Allardyce could not control his emotion. Walking on the field, he applauded the crowd, conducted their singing and even pulled off his coat and did a brief jig for a few seconds.
Pochettino quotes Britney Spears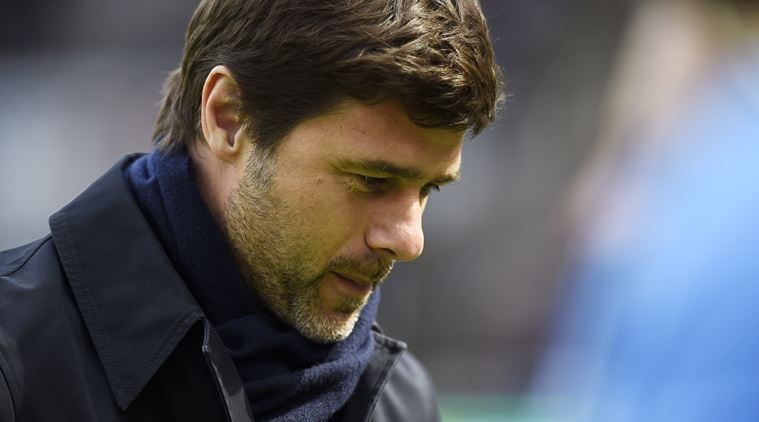 Of all the people the media might have expected Spurs boss Mauricio Pochettino to invoke, Britney Spears and Will.I.Am would have been among the last. And yet, that was the duo Pochettino referred to when asked towards the end of 2015 whether his team would be content with finishing fourth if Arsenal won the title (as it had seemed they would at that time). The Spurs manager stressed that it was not important to worry about what their city rivals did, but instead to focus on their own performance. "I think it is like what Britney Spears and Will.I.Am sing: Everybody in the club, all eyes on us, all eyes on us," he added with a smile. Arsenal did not win the title, and Spurs did finish higher than third, although we have no idea if Spears and Will.I.Am are popular at White Hart Lane.
Bilic (West) Hammers the table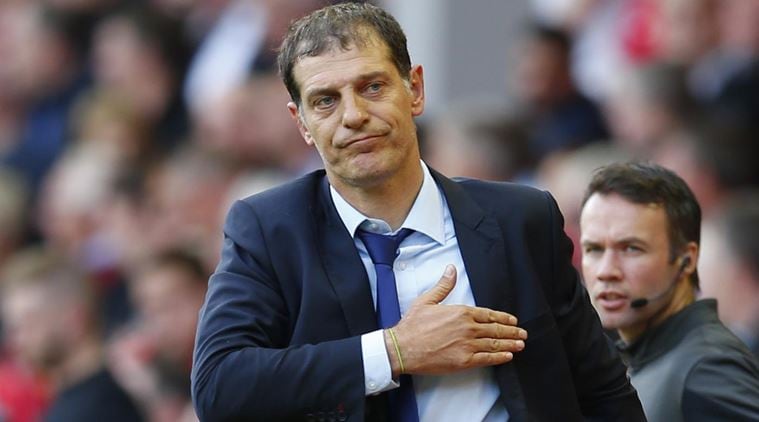 Had it not been for Leciester City's winning the title, West Ham might well have been the overachievers of the season. And one of the key reasons for their high finish in the league was the way in which they were set up to play by their canny manager Slavan Bilic. But even as his team stormed up the EPL table, the very table Bilic was talking across at a press conference before a match against Everton collapsed. It was proof of just how popular the manager and his team were that several mediapersons ran to fix the table and the conference continued. It was not the only table Bilic and his team would upset this season!
Koeman sends Mane marching out!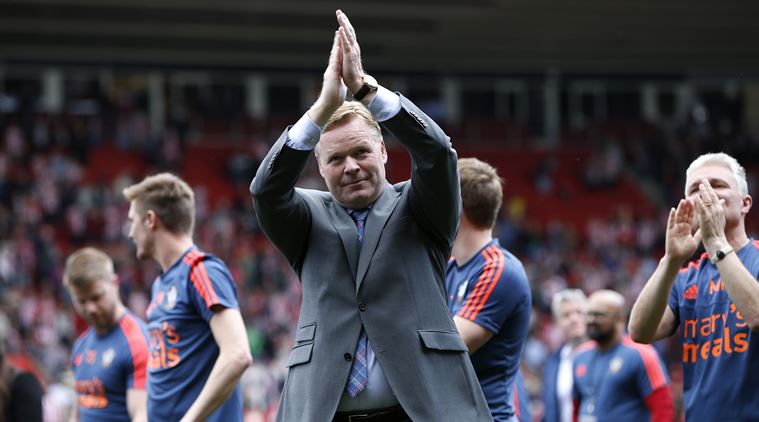 Southampton were considered by many to have been a club that had been overachieving in the past few seasons. 2015-16, the pundits said, would see a course correction as the club fought to stay in the league rather than for entry into Europe. And they seemed to be right, as the Saints struggled in the early part of the season, at one stage even seeming relegation contenders. And then the tide turned. And turned so spectacularly that by the end of the season, the Saints found themselves in the top ten once again. Many feel that the turning point was a defeat against Norwich, following which Southampton manager Ronald Koeman publicly criticised high-profile Sadio Mane for his attitude, having dropped him from the match for turning up late for a pre-match training routine. The tongue lashing seemed to have done the trick – Mane returned an inspired person and the Saints went marching into the EPL top ten once again.
Pardew's frustrated: it's Crystal (Palace) clear!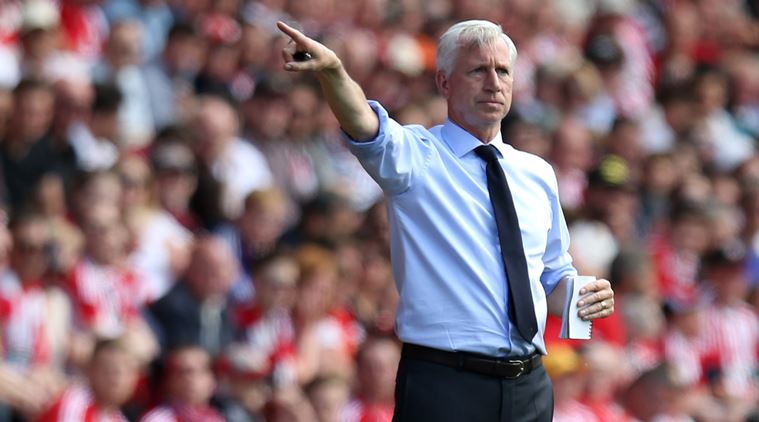 It was a season of extremes for Crystal Palace. The team began the season with a sensational flourish, being praised for its brilliant attacking football, and even being considered an outside contender for European competition. And then the wheels came off. So spectacularly that towards the end of the season, many felt that Pardew's Palace could well crumble and end up in the relegation zone, in spite of playing some very decent football. And perhaps nothing reflected Pardew's frustration better than his outburst after a defeat against Liverpool, courtesy a last minute penalty awarded against his team. A furious Pardew criticised the decision and when cross questioned by a reporter, snapped & don't try to antagonize me," adding that he was feeling very frustrated that his team had lost. Palace avoided the drop but Pardew's frustration must have remained in place, considering the manner in which they had thrown away a great start.
[youtube https://www.youtube.com/watch?v=hQC9xrKpGEs?rel=0%5D
[youtube https://www.youtube.com/watch?v=R53frx5bC0g?rel=0%5D
[youtube https://www.youtube.com/watch?v=IF0WtBipE58?rel=0%5D
[youtube https://www.youtube.com/watch?v=D0mvS4avlsw?rel=0%5D
[youtube https://www.youtube.com/watch?v=AIRS9GvpjlQ?rel=0%5D
[youtube https://www.youtube.com/watch?v=m2qMzeh_k8s?rel=0%5D
[youtube https://www.youtube.com/watch?v=3p5cWOup_Rs?rel=0%5D
[youtube https://www.youtube.com/watch?v=KNgTr8zozzY?rel=0%5D
[youtube https://www.youtube.com/watch?v=AZBGpLUvxRU?rel=0%5D
Start your day the best way with the
Express Morning Briefing
The Indian Express website has been rated GREEN for its credibility and trustworthiness by Newsguard, a global service that rates news sources for their journalistic standards.