May 26, 2016 5:10:55 pm
Agriculture Minister Radha Mohan Singh
"The Prime Minister, in his very first address after taking over, made it clear that this is a government dedicated to gaon, garib, kisan (village, poor and farmer). He has also set a goal for doubling of farmers' income by 2022. The previous government had no focused plan for agriculture other than hiking minimum support prices (MSP) or crop loan write-offs. Even there, most farmers in Uttar Pradesh, Bihar or West Bengal never got the official MSPs, just as the Comptroller and Auditor General found gross irregularities in the farm loan waiver scheme. Our approach is more long-term, aimed at enhancing farm productivity, reducing costs, improving price realisations through marketing reforms, and providing adequate protection against crop losses from unforeseen events. All these will lead to increased farmer incomes. Click here to read more
Urban Development Minister Venkaiah Naidu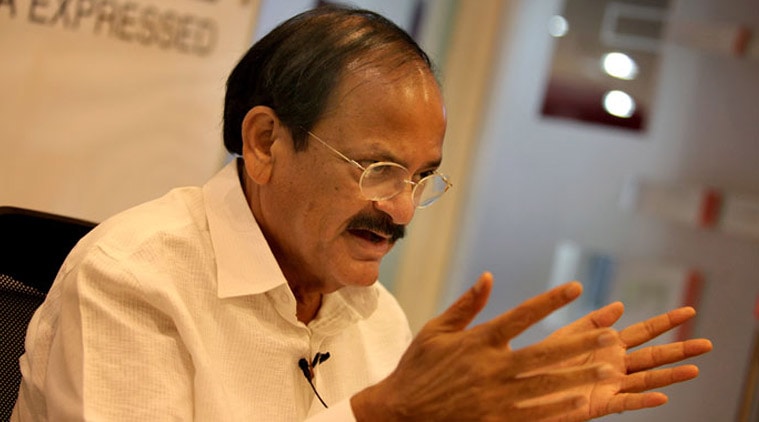 Smart cities, Housing for All, most of your flagship programmes have a mission period longer than the tenure of your government. What will be delivered in the remaining three years?
Government is a continuation. These schemes are very popular and well accepted. Nobody can come tomorrow and say that there won't be smart cities. Under our federal system, the Government of India formulates the schemes, funds it, and monitors it. Execution and land lie with the state and the final supervision with the urban local body…This constraint one has to appreciate. Smart Cities will take 10 to 15 years. Cities cannot be built overnight. Constructing, revitalising and retrofitting a city will take time. Click here to read more
MoS for Culture and Tourism Mahesh Sharma
Looking back, what would you consider achievements in your tenure?
The Prime Minister has a dream to make the rich Indian heritage our strength and showcase it in India and abroad. When we formed the government, many of the 42 institutions under the culture ministry were in poor condition. We have transformed many of them, we did so without any thought of revenge. We introduced e-tickets in all 116 monuments that require tickets. We declared 35 of them Aadarsh monuments, we revamped the IGNCA board and brought a highly qualified journalist and writer, Ram Bahadur Rai [as its chairperson]. Click here to read more
Health Minister J P Nadda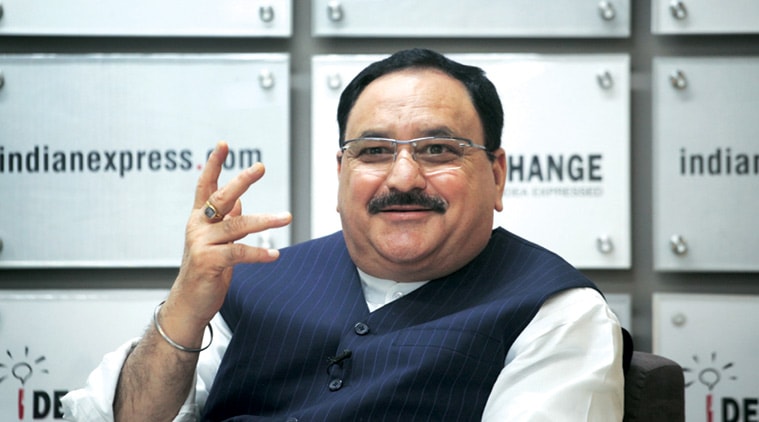 You are completing 18 months in office. What has been your greatest achievement?
We have worked on all fronts. Immunisation has been made really effective. In a year's time it has increased by 5-7 per cent and if this phase keeps going, by 2019 we will be able to cover 90 per cent. Four new vaccines have been added, IPV, switchover from trivalent to bivalent, measles rubella, Japanese Encephalitis. By introducing Rotavirus vaccine we have been able to save the lives of 80,000 children. In addition to routine immunisation 1.62 crore children have been partially immunised, and 45 lakh totally immunised. Click here to read more
Woman and Child Development Minister Maneka Gandhi
As you start off with the third year of your government, what's high on the agenda?
One is introducing an anti-trafficking legislation, and then there is the National Policy for Women, which is not just about empty jargon but will address specific issues. Another game-changer will be the requirement to have panic buttons on all mobile phone by January 2017. For now, GPS will alert the police (but) what I also want to do is to link it in such a way that 10 people closest to the victim are immediately alerted. We are also working towards setting up an internal complaints committee to check instances of sexual harassment in every company. Click here to read more
Rural Development Minister Birender Singh
What is the one thing you would like to focus on in the third year of your ministry?
If I were to talk about our flagship programmes, then naturally it would be Pradhan Mantri Gram Sadak Yojana as we have redrawn our roadmap and reduced the execution time frame from six years to three. We have increased the target for the pace of construction of roads from 73 km per day to 100 in 2015-16; it should go to 130 km per day in 2016-17 and 160 in the last two years. We want to make sure all habitations in rural areas are connected with roads. Click here to read more
Defence Minister Manohar Parrikar
Your predecessor A K Antony had a reputation, as you do, that he was honest. Why didn't this work to the advantage of the ministry in 10 years?
His honesty is part of your ministry's legacy, is it not?
I will put it like this. Honesty without output is of no use… It's not that if you are honest then you can't deliver. A simple way of living honestly is not to take any decision. When you take a decision you have to pass through a path with thorns and nails. You have to avoid all those and take a clear, conscious decision in the interest of the nation. Click here to read more
Human Resource Development Minister Smriti Irani
The government completes two years. What do you think is your legacy?
When I got an opportunity to serve in this office, one of the biggest challenge was that HRD (ministry) was reduced to a political akhara (battlefield). The fact that states didn't meet eye to eye with the Centre on many issues was perceived it to be an administrative and political challenge. I also saw that school education and higher education were working in silos. It was my effort to bridge these gaps in terms of dialogue not only with the states but also between education departments. Click here to read more
After two years, what do you feel are the achievements of the home ministry?
There were challenges before the ministry in the past and there are challenges now. I can't claim that I have defeated all the challenges relating to security. It's such a large country that it's only natural that some incidents will keep taking place. But I can say that in the past two years, whether it is terrorism, insurgency or Maoism, we have had several successes on these fronts. Over the past eight to 10 years, on these three fronts, we are currently seeing the lowest levels of incidents. Click here to read more